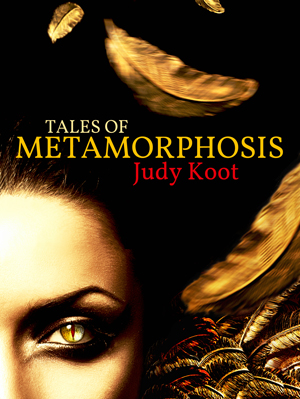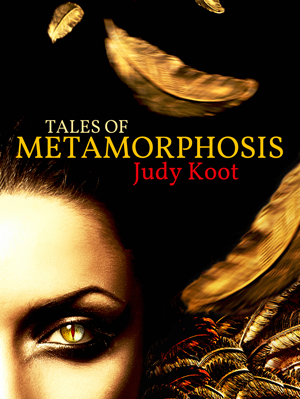 ---
"A harpy stood before me, a monster with the body of an eagle and the head of a woman. She stared at me pitilessly. Her eyes were golden, with narrow, deep red pupils. Her wings glittered myriad shades of purple and gold in the sunlight. I'd never seen anything so beautiful and hardly dared to finish her off, but the voice of my old master shot through my mind: 'The final blow, Nathaniel! It's a matter of life or death.' "

From: "Blood Heart" (Tales of Metamorphosis)
---
Book Description
In a mythical world where nothing is what it seems, three people meet their destiny:
In "Stone Maiden," craftsman Nathaniel comes face-to-face with a dangerous harpy who threatens everything he holds dear.
In "Night Flight," temple servant Minerva has to protect a secret package with her life.
And in "Blood Heart," blacksmith's helper Matteo tries to woo a bewitching princess with a special gift.
The three have never met, but unbeknownst to them, each of their decisions will touch the lives of the others.
Genre Description
Fantasy anthology containing three interrelated short stories of approx. 1,500 words each.
---
"I skimmed just above the dark surface of the water and soared upwards, struggling against the sea wind like an autumn leaf, until I rose above the rocky plateau, where the fauns stood. Hylaeus gaped at me, and for a fraction of a second I saw myself reflected in his golden eyes."

From: "Night Flight" (Tales of Metamorphosis)
---
What Readers Have to Say
"Beautiful use of language."
– Mel Hartman, fantasy author
"Atmospherically and cinematically written."
– Hay van den Munckhof, fantasy author
"It's wonderful how Judy Koot pulls the reader into her fictional world."
– A reader

Where to Buy
Available in English (Tales of Metamorphosis) and Dutch (Metamorfoses) at digital stores like Amazon, iTunes, Kobo, B&N, bol.com, etc.
For direct, up-to-date links to your favorite store, click on the ebook covers below: